Program Description
There is one level of scholarship for you to apply according to your overall evaluation.
Click the small picture to view the full-sized picture.




How much do I have to pay to get my Scholarship?
For the service fee, generally speaking, SICAS will only charge you 10% of the 4 or 3 years of total scholarship amount (there could be a bit difference according to the exact Type of Scholarship that you choose). However, in the beginning , only $300 to $400 need to be paid as a minimum service fee and $75 as application fee to the university at first. When SICAS help you successfully get the scholarship,then the price difference need to be paid.

For example: If you get the Undergraduate C Level of Shandong Jiaotong University, The total cost will be: RMB 9000x 4years x 10% =RMB 3600 = USD 600. and since you have paid USD 400, then the price difference: USD 600 - USD 400 = USD 200 need to be paid.

Scholarship Guaranteed ? Yes.
-After you paid the Scholarship Service Fee as above table listed, SICAS will guarantee you the scholarship! It is true.
-Refund or not ?
100% refund if SICAS failed to get the scholarship (Application Fee +Service Fee) for you!
Refund Policy Declaration from SICAS board as following sealed and singed. Click the small picture to view the full-sized picture.
Program Introduction
Chinese language and literature aims to foster professional and qualified Chinese tutors, teaching and research staff and other education staff who grasp solid knowledge and skills of Chinese language and literature basic theories. Secretary major aims to foster secretaries of foreign affairs for all kinds of enterprises and undertakings as well as researchers and official staffs in this field. 4 years and 198 credits to gain the Chinese literature bachelor degree.
Chinese language and literature is an important part of humanities and social sciences. The major has an excellent faculty, rigorous teaching attitudes and outstanding teaching research achievements. It also has leading modern teaching methods. The skill training system for students is complete and the target is clear, which has very close connections with Chinese teaching in middle school. Through four years study and training, the students can grasp solid teaching basic skills, and graduates will soon adapt to middle school Chinese teaching.
Teaching Objectives
The main objective is to cultivate the students with good human culture qualities, mastering the basic knowledge of Chinese language and literature and basic theory and basic skills, so as to be the teachers teaching and researching Chinese language and literature in schools above middle level, as well as to be the professionals in other relevant fields.
Main Courses
Ancient Chinese literature, modern Chinese literature, contemporary Chinese literature, foreign literature, literary theory, writing, modern Chinese, ancient Chinese, linguistics theory, aesthetics, logic, middle school Chinese teaching, etc.
Teaching Facilities and Environment(click the pics to enlarge)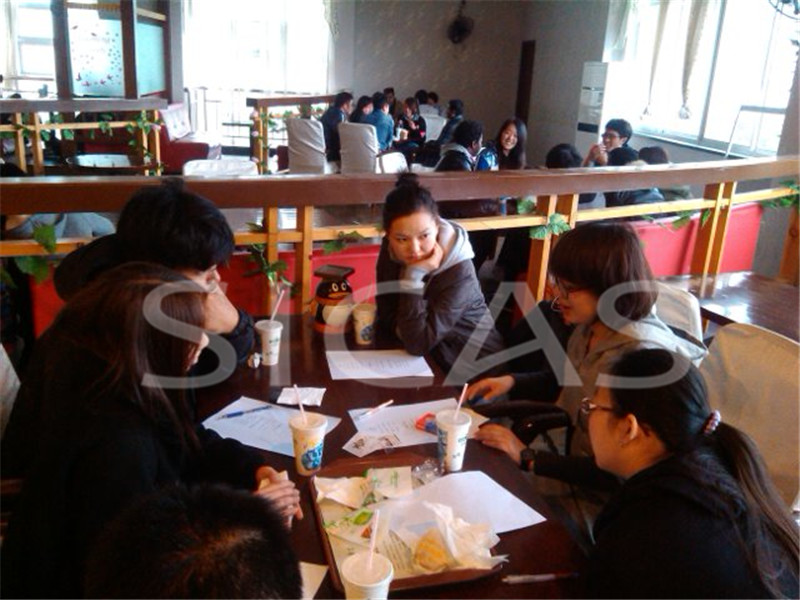 Chinese corner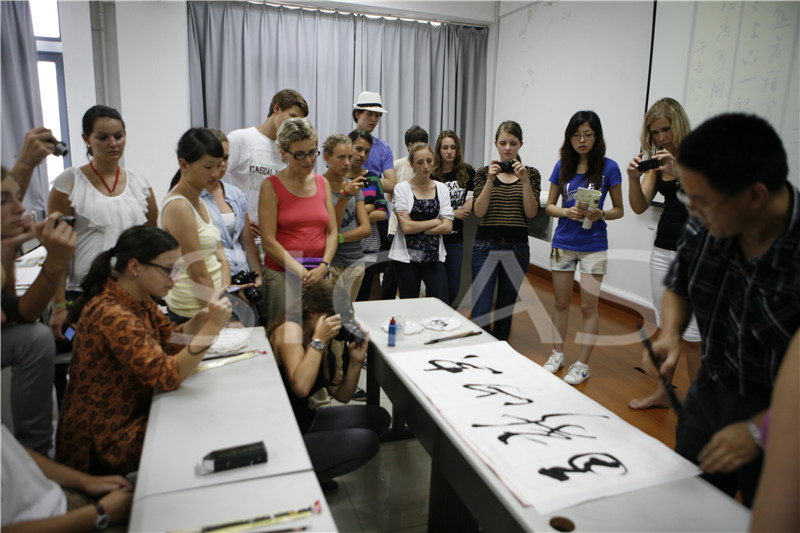 Chinese calligraphy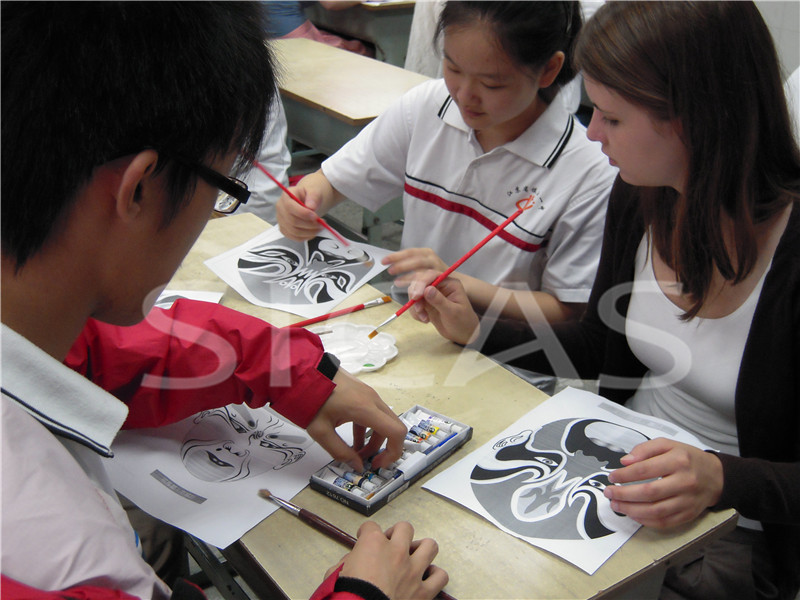 Drawing facial makeup of China Opera
Taijiquan activity
Inquiry to email: scholarship@sicas.cn

Application Materials
1. Photocopy of valid passport
With photo, passport number&expiration date and name included.
2. Passport-sized photo
A passport-sized photo taken recently of the applicant.
3. Graduation certificate of high school
Graduation certificate should be in Chinese or English. If not, it should be translated into Chinese or English and be notarized.
4. Academic transcript of high school
5. Health certificate
6. Additional materials
Additional materials may be required