Program Description

There is one level of scholarship for you to apply according to your overall evaluation.
Click the small picture to view the full-sized picture.




How much do I have to pay to get my Scholarship?
For the service fee, generally speaking, SICAS will only charge you 10% of the 4 or 3 years of total scholarship amount (there could be a bit difference according to the exact Type of Scholarship that you choose). However, in the beginning , only $300 to $400 need to be paid as a minimum service fee and $75 as application fee to the university at first. When SICAS help you successfully get the scholarship,then the price difference need to be paid.

For example: If you get the Undergraduate C Level of Shandong Jiaotong University, The total cost will be: RMB 9000x 4years x 10% =RMB 3600 = USD 600. and since you have paid USD 400, then the price difference: USD 600 - USD 400 = USD 200 need to be paid.

Scholarship Guaranteed ? Yes.
-After you paid the Scholarship Service Fee as above table listed, SICAS will guarantee you the scholarship! It is true.
-Refund or not ?
100% refund if SICAS failed to get the scholarship (Application Fee +Service Fee) for you!
Refund Policy Declaration from SICAS board as following sealed and singed. Click the small picture to view the full-sized picture.

Introduction
Food Science and Engineering Program of Jiangsu University is ranked among the provincial level feature programs and a to-be brand program in Jiangsu province, China.
Program Objectives
Students with a B. E. in Food Science and Engineering will acquire basics in food science, food engineering & technology, chemistry, physics, biology, computer application, and management; excellent knowledge structure and strong initiative; abilities of developing food products, management of food engineering, quality control, plant engineering design or marketing for the private or public sector.
Organic Chemistry; Biochemistry; Microbiology; Food Chemistry; Outline of Food Technology; Food Processing Machinery and Equipment; Food Plant Design; Principles of Food Engineering; Fermented Food Technology; Fruits and Vegetables Processing Technology; Animal By-products Processing Technology; Cereals and Credible Oil Processing Technology; Food Physics; Fundamentals of Mechanical Engineering; Electronics in Electrical Engineering.
This program has attained the employment rates of more than 97% in the past three years, and about 30% of our students have been accepted as Master candidates of key universities in China. Graduates are mainly employed by food companies, research institutions, colleges or universities for positions of management, research & development, designing, marketing or teaching.
Teaching Facilities and
Environment
(click the pics to enlarge)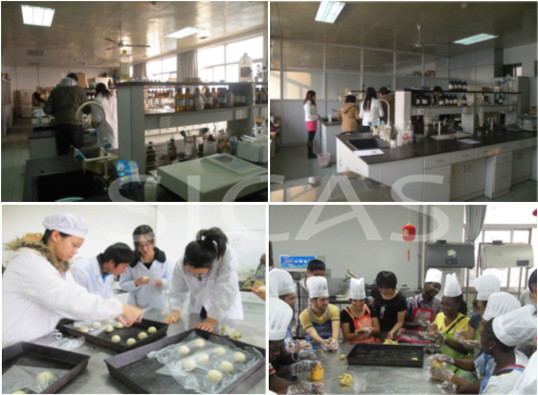 Students experiment course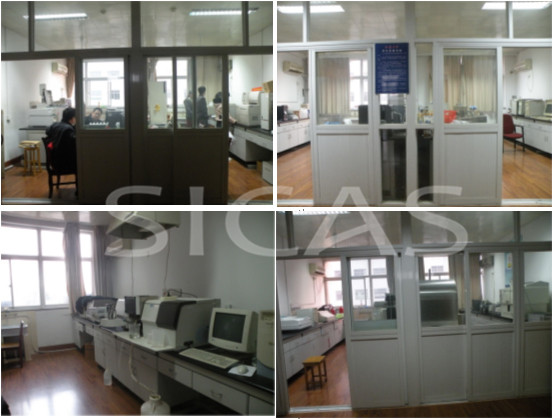 Food science lab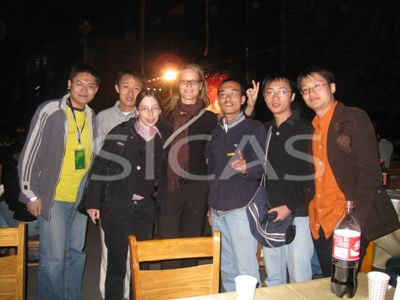 Students' practice in the 7th CIFST
Inquiry to email: scholarship@sicas.cn
Entry Requirements
1. Be in good health condition, which accords with the Health Standard for International Students stipulated by the China Education Department;
2. Have senior high school diploma and good academic record;
3. Have basic English language ability;

4. Have good moral character and obey the laws and regulations of the Chinese government and regulations of the university. Respect Chinese social customs and habits.